It's a Hyper Universe…
Anything Goes.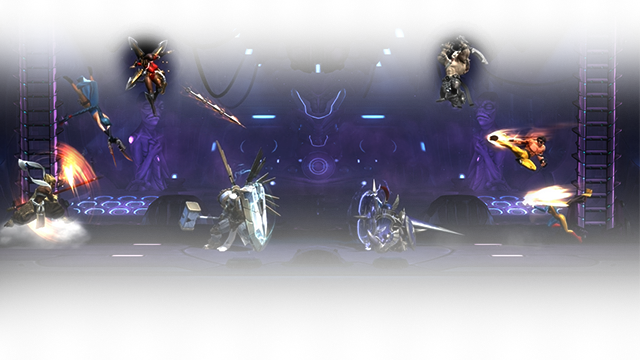 Intense Side-Scrolling MOBA Action
Hyper Universe combines the gameplay found in a side-scrolling action platform title with the highly strategic team-oriented play of a MOBA.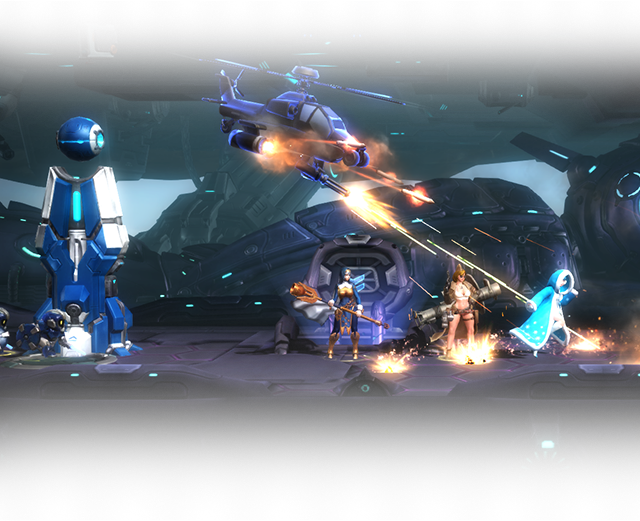 Battle Ready Hypers
Every Hyper brings a wealth of crazy techniques to the fight. Whether it's a mage who rains down giant snowmen, a mongoose riding astride an armored rhinoceros or a tentacled Admiral with the power of the kraken at his call, you never know who's going to burst through the universe next.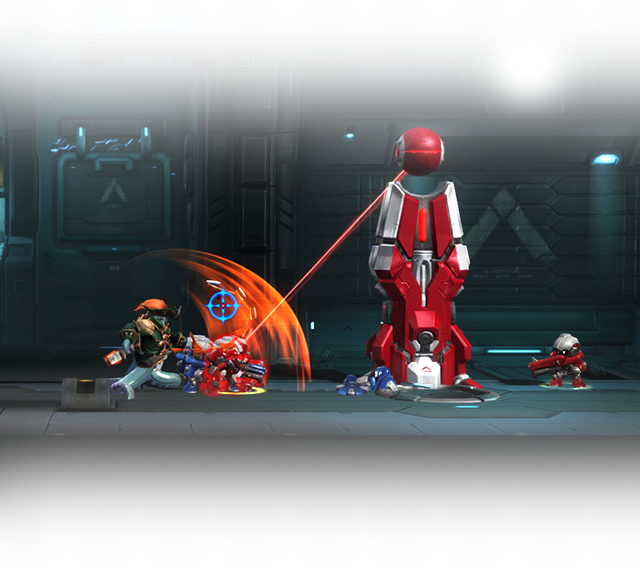 Stranger Danger!
What's that around the corner?! The battlefield is riddled with dangers and mechanisms destined to be employed by enemies and allies alike. Team up and discover unique strategies as you climb ladders, bust through floors, and warp behind your enemies in pursuit of hyper victory.